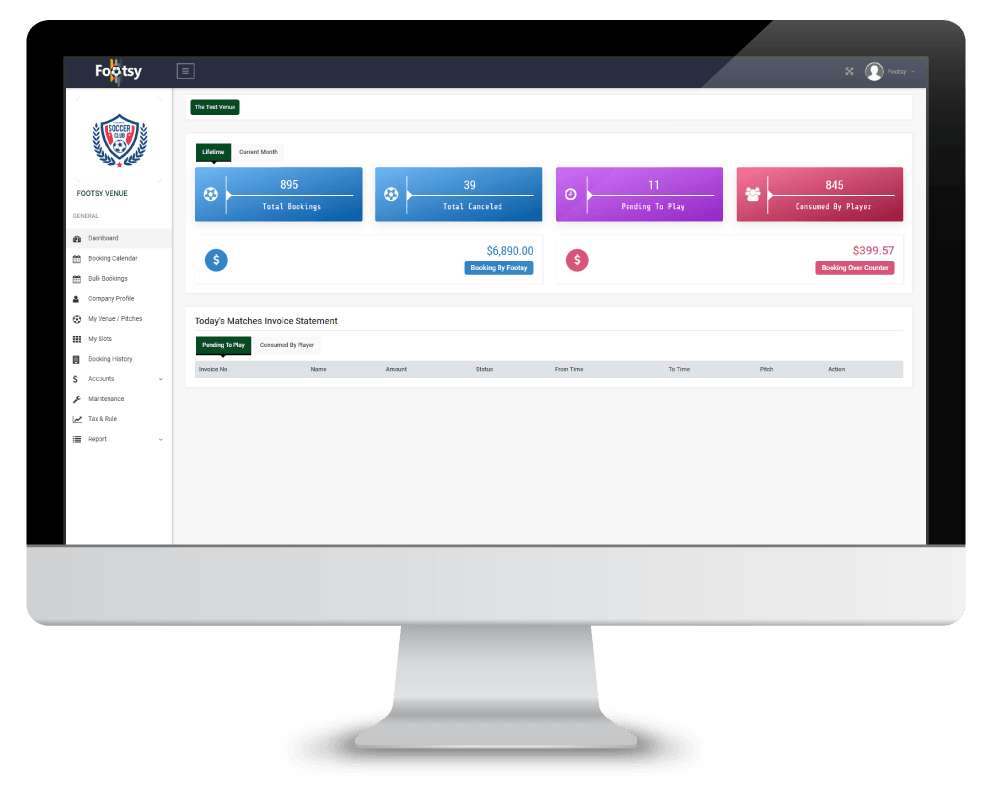 Venue Portal
Update your booking fees or sale offerings directly from your browser window and all our Footsy users will be automatically updated on their phones with Push notification. Venue owners are now able to minimise empty pitches with "flash" sales and special discounts for low-peak hours all aimed at the target audience.
Talk to our specialist and learn how to increase your pitch occupancy rate or elevate your brand presence.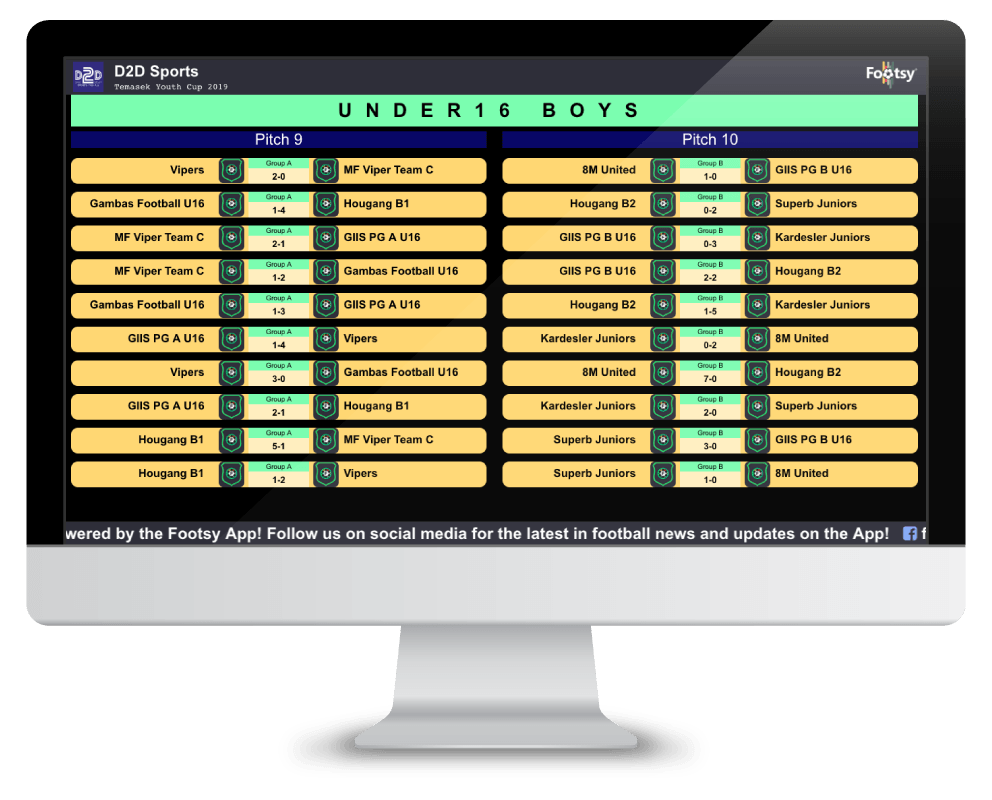 Tournament Portal
Creating a tournament is a mammoth task. With Footsy's Tournament Portal, you don't need to make a hundred phone calls and numerous Excel sheets.
Our system allows participants to register, pay and be updated through the Footsy app. This frees you up from unnecessary administration so that you can focus on other aspects of the tournament.
In addition, our system allows on-site scoreboards and highlights.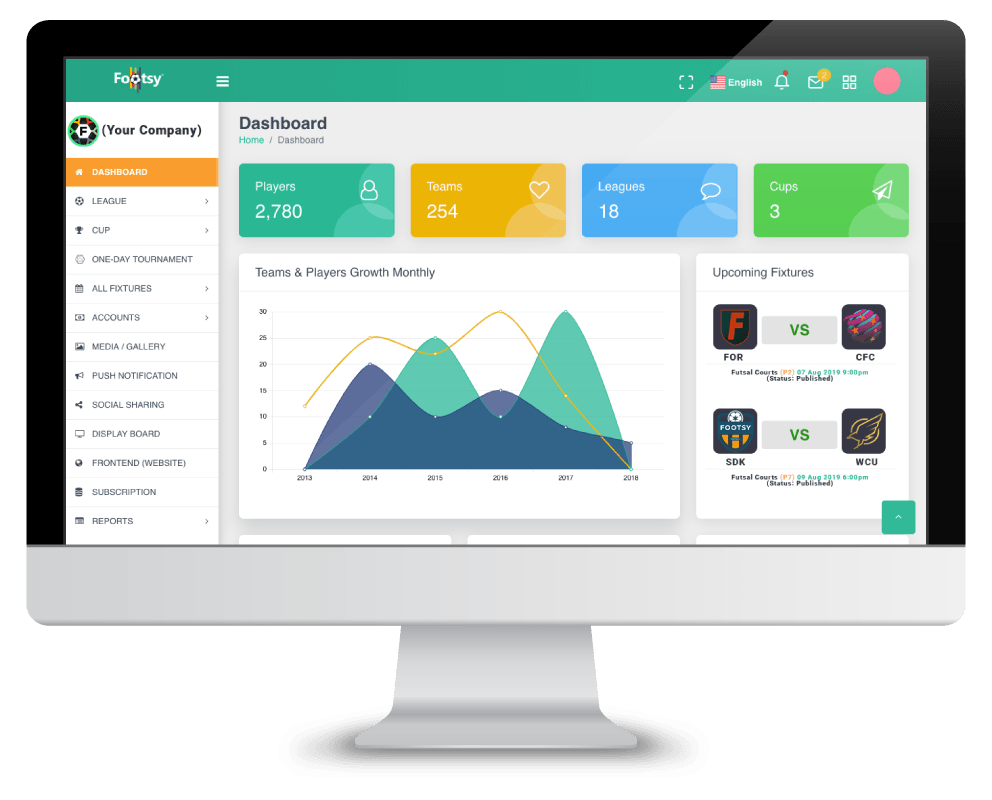 League Portal
Bring order to chaos when it comes to team and player management all on one platform. Our League Portal is available to team managers to track the progress of their club and that of opposing teams.
Schedule games with other team managers, and manage and filter the fixtures easily. Say goodbye to whiteboards and on-site printing!